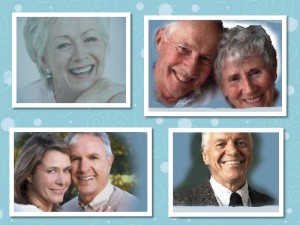 Do you have bad breath? It's something that most of us have dealt with on occasion, but what if your bad breath is chronic?
If you wear dentures and have been noticing that you have smelly breath, you probably already know how such a small problem can drastically impact your life.
"Denture Breath" can be a daily issue that might affect relationships, cause embarrassment, impact your daily life, and lead to isolation! It is not totally unheard of for someone dealing with bad breath to lose their self-esteem and self-confidence.
At Classic Denture Center, we don't want to see this happen to you!
The first thing that you should know is that there are many causes of bad breath, such as the food you eat, poor oral hygiene, and even disease. Most commonly, your chronic bad breath will be causes by the bacteria growing on your dentures.
If you have traditional dentures, the denture material is usually a breeding ground for bacteria and makes it even more important that you practice exceptional oral hygiene such as:
Regularly cleaning your dentures
Cleaning your tongue
Flossing/brushing/using mouthwash
Cleaning your gum tissue after removing your dentures
Come see your trusted denturist in Portland OR and we are sure that you will breath a fresh sigh of relief. We can help keep your dentures free of bacteria and educate you on proper denture care!
Click here to contact us today!