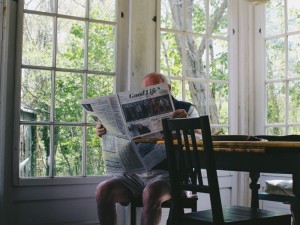 Do you have cracked, broken or stained dentures? If you do, Classic Denture Center is here to help you with all of your denture repair needs.
It is important to seek help as soon as you notice damage to your dentures to avoid further damage.
If you are wondering about what types of repairs your local Denturist in Portland OR can perform, we have listed a few below: 
Cracked or broken teeth: One of the most common types of damage we see is breakage. In many instances, this happens when our patients drop their dentures into the sink or onto the floor when taking them out or putting them back in place. Breakage can also occur when biting into something hard. In most cases, if you come into our office right away, your cracked or broken false teeth can be repaired. That said, if you attempt to use a DIY repair kit, you could make the problem worse. Try to remember that non-professional denture repairs may lead to further complications in adjustment and durability at some point or another. It is also important to know that poor quality repairs are in many cases more difficult to undo than repairing it professionally the first time.
Worn teeth: Wearing your dentures day after day can lead to wear and tear. If they are exposed to strong temperature differentials or teeth grinding habits, they could wear earlier and require repair. So if you notice signs of wear pop up early on, your denturist can repair or replace individual teeth.
Lost teeth: If you have experienced tooth loss, your denturist can replace them easily without making you compromise fit, comfort, or aesthetic.
Adding teeth: In some cases, our patients may experience the loss of additional natural teeth. When this happens, your dentures can in many cases be adapted to the new space. We can add extra teeth to replace the newly extracted or broken natural teeth and you can go back to your daily life.
Adjustments: At some point or another, you will likely need an adjustment for your dentures. This can happen for a number of reasons. Maybe you are experiencing normal wear of the denture or a change in the gums underneath. If this is the case, a denture can be relined to renew the contact area with the gum. On the other hand, your denturist may suggest having your dentures rebased, which means refabricating the pink acrylic of the denture that holds the teeth in place.
Stain removal: If you are noticing a great deal of staining on your dentures, your Denturist in Portland OR is professionally equipped to remove all kinds of stains from your dentures safely and without leaving behind damage to the finish.
Have you been putting off an important denture repair? If so, it's time to take the next step and contact us! We want to make sure that you love your smile every single day, from how it looks to how it feels!