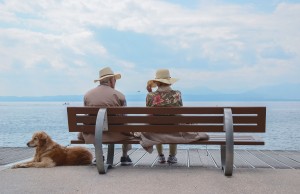 We are often asked if dentures or dental implants are a good solution for missing or decaying teeth and our typical response is an unequivocal yes. This is because there are so many benefits to moving to dentures if you are experiencing the following problems with your mouth:
A decrease in function because of pain or missing teeth
A loss of self-confidence because you don't like your smile
The decay in your mouth is causing erosion or damage to your gums
Today we would like to offer 4 points to think about when considering dentures or dental implants in Portland OR:
Self-confidence: Your missing teeth can be a source of embarrassment for you; this is especially true if you are missing front teeth. Dealing with being self-conscious about your smile can cause discomfort during social and work interactions. Making the choice to get fitted with great-quality dentures from Classic Denture Center can allow you to regain self-confidence and actually enjoy interacting with others again. Your new dentures can also allow you to enjoy the food that you may have been missing out on due to your missing teeth.
Comfort: Getting fitted with dentures that are comfortable can make a big difference in quality of life. In fact, most of our clients inform us that they forget they even have them in place. Today's dentures are not like the ones from previous generations. Nowadays we take the time to properly fit our patients for their dentures by getting an impression of their gums. This part of the process allows your denturist to perfectly fabricate a set of dentures that fit the gum contour and jaw. This technology allows dentures to hold in place with natural suction to the gums and cause no irritation.
Health: When spaces within your mouth are left empty by missing teeth, your teeth that are adjacent to and opposite of the empty spaces may shift to compensate for the open space. This can lead to discomfort with your bite and jaw. The best way fight shifting is to compensate for missing teeth with great fitting dentures.
Several options available: Your denturist is a great wealth of knowledge when it comes to your options with your brand new dentures. There are so many different factors to consider, like the condition of the remaining natural teeth, gum health, and cost. Your denturist can help you determine the best course of action for you! Some of the options you have with new dentures are partial dentures to replace one or more teeth, full dentures, temporary immediate dentures and implant retained dentures. Regardless of the option you choose, new dentures are a simple and pain-free alternative to dealing with the discomfort and embarrassment of missing or decaying teeth.
If you have any questions about dentures or dental implants in Portland OR, please contact Classic Denture Center today! Our friendly staff is always ready and happy to help you take the next step toward a beautiful smile!