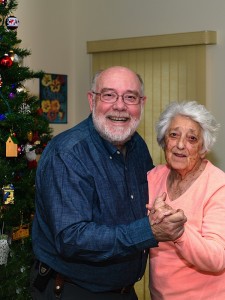 At Classic Denture Center, we provide our clients with high-quality dentures that are built to last. Your dentures are designed to serve you comfortably and look great for many years with proper care. To take care of your dentures and keep them looking great, you just need to maintain a simple daily routine over time.
To help you keep them looking great and avoid unnecessary denture repair in Portland OR, we recommend you remember the following:
Be careful when handling them: Your dentures are meant to hold up to the elements, but they can easily break if you drop them in the sink. To prevent breaking them, keep a firm grip when cleaning.
Clean them regularly: A simple rinse of your dentures thoroughly in warm water after each meal and brushing them at least twice a day will help you keep them clean and free of plaque. That said, using regular toothbrush and toothpaste can leave microscopic scratches on your dentures, causing plaque to build up. Warm water and a gentle brush should be enough to keep them looking great.
Keep them moist: Removing your dentures when you go to bed and letting them soak in water overnight will give both your mouth and your dentures a break. If you are planning to use a cleaning solution that could possibly tarnish the metal on your dentures, consult with your denturist first. It is also important to remember to never use bleach, vinegar or harsh soap because these materials could irreversibly damage your dentures. And don't let your dentures dry out because they could lose their shape.
Don't wrap them in a paper towel: We know many of our clients with dentures do this one quite often.  We caution against this practice when possible because so many dentures are accidentally lost or thrown away when doing this. A great alternative to a paper towel or napkin is a carrying case that you can keep in your purse or in a safe place while you are not wearing them.
Visit your Denturist regularly: As always, we recommend that you visit your Denturist regularly to catch any issues that could be popping up. It is a good idea to stay on top of these problems so that you can address them early, before they become a potentially more serious issue that requires a denture repair in Portland OR. It is also important to let your Denturist know if you are experiencing any discomfort or changes in how your dentures work for you.
If you have any questions at all about how to care for your dentures or suspect that you might need a denture repair, come see us Classic Denture Center today!