At Classic Denture Center, we understand how important proper dental care is to your overall health. The way we look at it is that your mouth is the door to the rest of your body. Diseases that occur here, such as oral infections, can lead to much more serious and even life-threatening issues.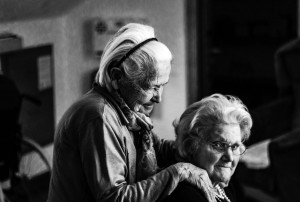 Thankfully, your mobile denturist in Portland OR has both the experience and skills that are necessary to provide the quality oral care that you or your loved one needs in order to achieve a high quality of life. For this reason, we offer mobile denture services for our clients who reside in nursing homes, as well as those who live in adult foster care centers. It is our mission to help change their lives through consistent, prompt, skillful, and compassionate care.
How does mobile dental service work?
Your denturist Tanya Poleon, LD is willing to help all of her denture clients, including those who are unable to come into the clinic. You might not realize it, but we can actually bring a full range of denture services right to you! We bring the tools with us, from the necessary equipment needed for the procedure to our experienced and knowledgeable team.
How do I get mobile denture services?
Now that you know about this amazing service, are you wondering how to get this mobile treatment? In order to obtain a referral to our mobile denture services, please contact Exceptional Needs Dental Services at endsor.com right away. Once you have a referral, you or your loved one can call our office to request an appointment. We will then ask you for some information and have you fill out some paperwork. If you currently live in a senior care center or in an adult foster care center, our team will reach out to you or your representative to walk you through the process.
Denture care is easier than ever with Classic Denture Center! You can avoid the trip to our office and skip taking an entire day off to see your denturist because she will come to you. This service will help you achieve all of your oral goals in a cost-effective and timely manner.
If you are in need of denture service, but leaving your residence to get it ranges from difficult to impossible, your mobile denturist in Portland OR is here to help. Delaying care can lead to painful and costly repercussions, which can be avoided with denture services. Contact Classic Denture Center today to schedule your appointment and get ready to be spoiled with care directly from your home.