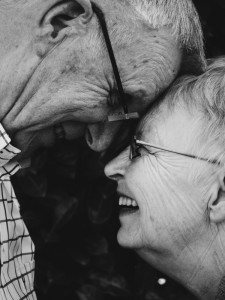 Even though dentures are an effective and affordable tooth replacement option that can help you achieve dental health and a return to mouth function, there are many misconceptions out there that might have you holding off on making the jump into a great new smile.
The problem is that modern dentures are very different now from their early beginnings, leaving them with a stigma that is hard to break away from. At Classic Denture Center we provide high-quality dentures in Portland OR and would really like to clear up some of the myths you have likely heard about them.
Myth #1 – Your new dentures are one-size-fits-all
We firmly believe in a customized solution to your new smile, so our dentures are not a one-size-fits-all solution. We take the time to specifically fit your new dentures to the dimensions and uniqueness of your mouth so that they will not only function and look great, but they will also be so incredibly comfortable that you may even forget you are wearing them.
Myth #2 – Your new dentures will last a lifetime

One thing we can admit to at Classic Denture Center is that even though your new dentures are capable of resisting a great deal of the wear, tear, and breakage, they will eventually need to be replaced over time.  Even the most well-maintained and high-quality set of dentures will not last forever. Not only can dentures be broken when dropped, they can also lose their shape as your mouth and jaw change. Regardless of the type of dentures your buy, once they have seen too much wear and tear, you will need to be fitted with new ones.
Myth #3 – You will not need to see your denturist regularly once you get your dentures
We always recommend that you see your denturist regularly because as mentioned above, your mouth and facial structures may change with time.  This can lead to dentures that may not be as comfortable and can cause issues. If you see your denturist often, these changes can be dealt with and adjusted over time, instead of the change being so severe that you need to replace your dentures early.
Myth #4 – You can fix your dentures yourself 
We cannot stress this enough… You should NEVER attempt to fix your dentures at home. Whether you use household supplies or a DIY denture repair kit, you could destroy your dentures beyond repair if you attempt to fix them yourself.  If your dentures break, need to be relined, or if they need to be adjusted, please bring them to our clinic for repair.
Myth #5 – Your dentures will limit what you can eat

If you are concerned that you will have to give up your favorite foods because of your new dentures, please put your mind at ease.  As a matter of fact, with patience and practice, denture wearers whose dentures are properly fitted can eat just about anything.
Myth #6 – Your dentures can be all day and night
With all of the benefits our dentures provide, we just know that you are certainly going to love wearing them, but remember to take them out regularly. Regardless of how comfortable they are, your mouth needs regular breaks from them. Since you don't need them while you are sleeping, this is a good time to give your mouth that much-needed break.
Have more questions about dentures in Portland OR?

Before you make the big decision to get new dentures, it is always a good idea to find out how you can get the most benefit out of wearing them. If you have any questions at all about dentures in Portland OR,  don't hesitate to ask denturists Tanya Poleon at Classic Denture Center. She will be happy to help you make the very best decision for you.
Contact us today, you won't regret it!